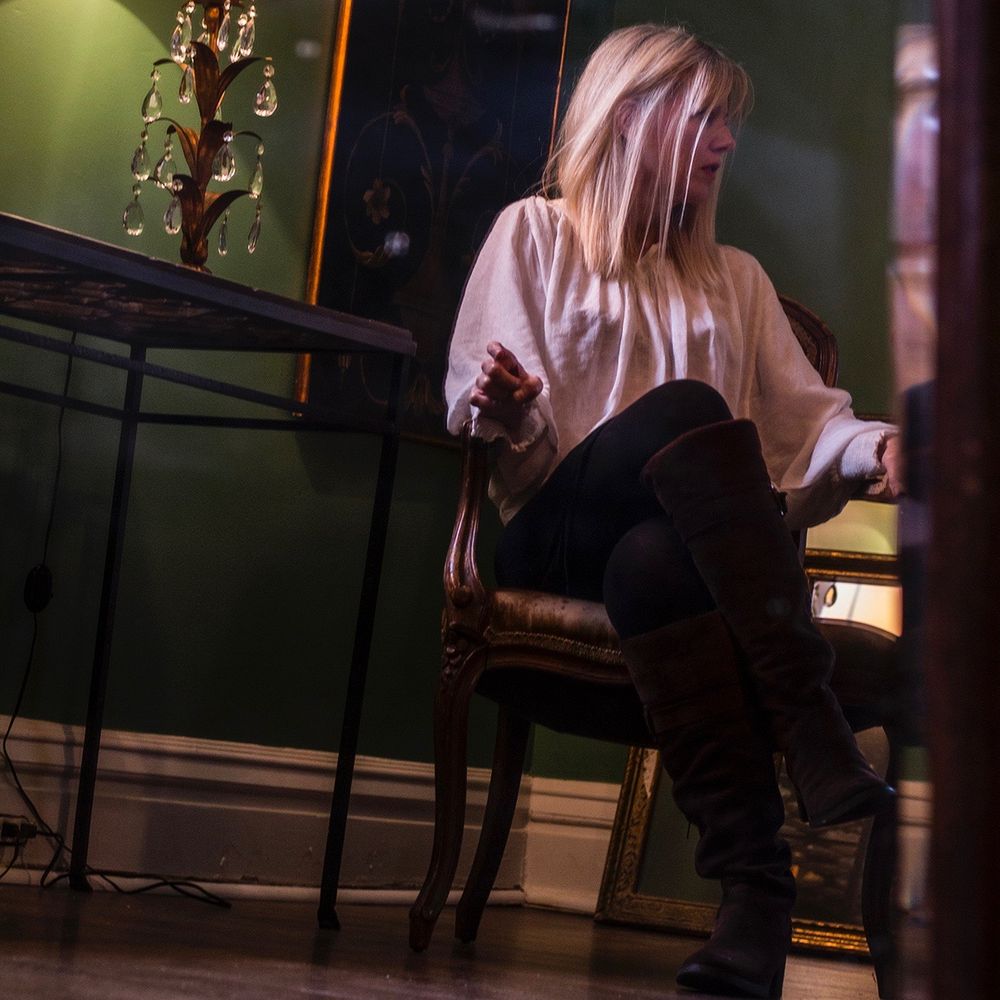 Karla Tull Aron is an American pianist, composer and visual artist. Her romantic themes reflect her Southern upbringing in Arkansas.
You now how some kids are water babies? Well, I was a music baby. I was born practically with a piano under my fingers. My family has quite a few musicians. Somebody was always singing or playing the piano at family gatherings. I sang with and accompanied my cousins for Sunday church, and you'd often hear bluegrass gospel playing on the radio. We even had a touring gospel quartet in the family.
So, music came pretty naturally for me. My mom took me to piano lessons when I was 7, and from there on I played in bands, played for church, and then dedicated 7 years to classical training in piano for my bachelor's and master's degrees.
Those formative years are the muse for my debut piano album. Growing up in Arkansas made me. That sultry southern land is forever a part of me. It's a place I mourn and long for all at once.
ARTIST STATEMENT:
Whether painting at my easel or composing at the piano, I am most often exploring my own inner world and imagination. Expressing strong emotions and passion in the moment as I experience them is the lynchpin to my compositional and creative process. Feeling my emotions is what drives me to write music. When I am in alignment, those first notes often have an intelligence and genius that is beyond me, and I give deference to them.
BIO:
Karla Tull Aron is an award-winning artist and pianist/composer. In her music she draws from many years of classical training. Her solo piano compositions are distilled out of that classical tradition and mixed with a heavy dose of romance. She holds a Bachelor of Music degree in piano performance from the University of Central Arkansas and Master of Music degree in piano performance from the University of Kansas.

Her artwork has been exhibited in such juried shows as The Lincoln Center in Fort Collins, CO, the University of Wyoming Art Museum, Laramie, WY, and The Governor's Capital Art Exhibition, Cheyenne, WY.
Her paintings are held in private collections in Europe, Canada, Australia and the United States, and in public collections in Wyoming.

Through a successful licensing contract with Pier 1 Imports, her bird paintings have been widely distributed since 2014. In 2017, she was awarded a Performing Artist Residency with Charlotte Street Foundation in Kansas City where she began work on a musical. She currently lives in Lawrence, Kansas.